Monmouth Test Prep is unlike any other test prep option available.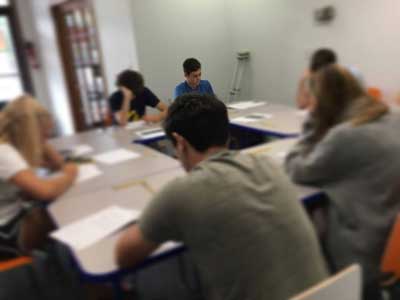 We offer the cost-efficient and personalized service of a single, local "off-the-books" tutor. At the same time, we are able to offer our own unique strategies and rigorous courses, like the large test prep firms. With Monmouth Test Prep, the same individuals who developed the strategies will be teaching them.
Everything we do at Monmouth Test Prep focuses on allowing the student to simplify and de-stress the exam experience. Our strategies eliminate wasted time, limit distractions, and allow the student's natural talents to shine through. Whereas many other tutors merely sit idly by while students repeatedly test, we know that preparation goes well beyond simple familiarity. We leave no stone unturned when it comes to preparing our students. We discuss everything from testing registration to properly managing the test day experience. There will be no surprises on test day when you work with us.